Thursday, February 10, 2011
Ask DB1: Meta Ur Reflexive Irony 'Bags?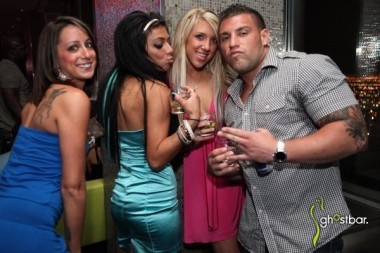 —–
DB1,
In the future, will we ever see a douchebag with a tattoo that says "douchebag"?
Or is the Grieco virus immune to post-modern irony?
Yours in opposition to the Taint,
Dan
—–
Good question, Dan. We've often talked about performative strategem in service of hott seduction under different rubrics yet still following the same underlying principle.
Think of a kumquat. Would a kumquat be less funny if it was called a pear?
Yes. But it's still a fruit.
The same goes for douchebag meta-irony.
As we're seeing more and more of, and as I've noted before, in our post Jersey Shore era, the douche has taken on an attempt at winking irony and humorous play to still have free reign to douche it up with impunity.
However, the 'baguousness is still, underneath, just as toxic as when it was the humor-free seriousness of the "Pickup Artist" era (2005-2008) and the "Douchepocalypse Era" (2008-2009). So long as the mock remains potent, we must try, or the hotts will continue to be lost, even in our Jersey Shore "Metabag" era (2009-present).