Thursday, February 3, 2011
Bob Is Not Actually a Maori Tribal Elder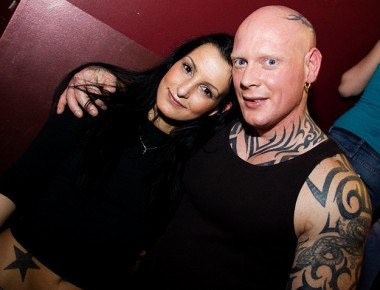 But he fooled Judith into a half hour of giggling before she excused herself to get another cosmo and Bob hit on the waitress by showing her his headtatt.
The whole thing ended in disaster when the cheese fries they ordered at the bar were way too salty and Bob's bro, Kevin, was, like, totally pissed at his girlfriend for forgetting his birthday.
And then, like they started playing Usher. Like, c'mon.
And then Kevin was all, "Yo, I gotta splits!" So Bob was like, "Bro! Hang a little longer!" And Kevin was all, "Where'd that chick go?" And Bob was all, "Forget her, she didn't get on the Bob Train, she's outtie!" So then Bob and Kevin all left and were kinda pissed off about the night on the drive home.
So while Bob is not actually a Maori Tribal Elder, he does experience tests of ritual passage in his own way.