Thursday, February 10, 2011
Breaking: Congressman Christopher Lee (R-Etard) Resigns for Emailing Douche Pic on Craigslist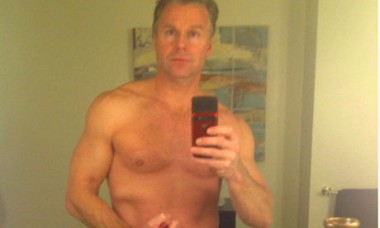 Well, the classic 'bag Camera Phone Bathroom Pose, as seen numerous times on the site, has reached the halls of Congress.
Some married congressional shmoe named Christopher Lee trying to pick up the "ladiez" by emailing douche-pics of his tax cut.
In addition, HCwDB has found an *exclusive* second pic of Congressman Lee not yet released to the general public.
Yikes.
And because I gotta balance this extremely douche-centric post somehow, enjoy some Tasty Bronzer Pear. Mmm… I'd tea her parties then practice bigotry against her Muslims.