Thursday, February 24, 2011
Breaking: The Donkster Goes Free!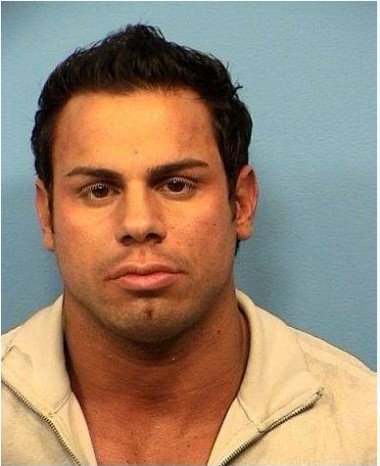 Many longtime readers have been following the travails of Hall of Scrote legend and 2009 Irving Thallbag Lifetime Achievement Award winner, the mythic icon that is Donkey Douche.
From his arrest back in 2008 over alleged drug dealing, terrorist threats and general douche-rage, we all wondered when the crimson visage of the donkster would again be back in action rubbing up on A-level club hotties.
Now, word comes out that after an epic two year legal battle , the Donkster is going free:
—–
A jury found a Palatine man not guilty Thursday of making a false bomb threat while going through security at the DuPage County courthouse in Wheaton.
Marc J. Mueller, 32, also was acquitted of a bribery charge alleging he offered to pay sheriff's deputies to avoid prosecution.
Mueller was arrested about 8:20 a.m. July 17, 2008, as he attempted to enter the courthouse to appear in an unrelated drug case.
Sheriff's Deputy Chris Shannon testified that Mueller arrived, accompanied by two friends, and attempted to bypass several people waiting in line to go through security screening after yelling profanities and acting belligerent.
Shannon said he ordered Mueller to return to the line and take off his belt, at which point the defendant told him it was a "belt bomb."
Mueller was arrested on the spot on a felony disorderly conduct charge.
Moments later, the defendant — carrying more than $5,000 at the time — offered a cash bribe described as a "tip," said Shannon, whose testimony was corroborated by several other officers.
"He seemed fairly serious," Sgt. Thomas Hoffman testified.
But Mueller flatly denied both allegations on the stand Thursday, saying tempers flared but there were never bribes or threats.
"I sarcastically said, 'It's a belt, not a bomb,'" he testified.
————
Remember kids.
It's a belt. Not a bomb.