Friday, February 4, 2011
Friday Haiku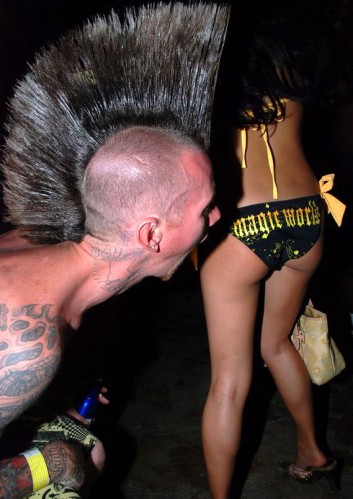 New Rule: "Hawk Bites Pear"
Now in "Rock Paper Scissors,"
To sell to the kids.
"Mmagic World" ass pear
does not deserve rabies-filled
bite from gay bat hawk.
— Dr. Bunsen HoneyDouche
Jen kept yelling "SCAT!!!"
But that's the wrong thing to say
To horny Germans.
— DarkSock
Cali on his neck?
Please let San Andreas slip,
dump him in ocean.
— Wheezer
A word to the wise
never bite the ass that feeds
this guy craves the poop
— Medusa Oblongata
Recent parolee
Assuming the position
His bunkmate preferred
— Vin Douchal
I could use Shark's head
As a front-door shoe scraper
For this damn winter!
— Franklyn DealorNo Doucheifelt
Sharkbag sees shadow,
Six weeks of unemployment,
What then, Taco Bell?
— Rockabilly Johnny and the Electric Foreskin Benders