Friday, February 11, 2011
Friday Haiku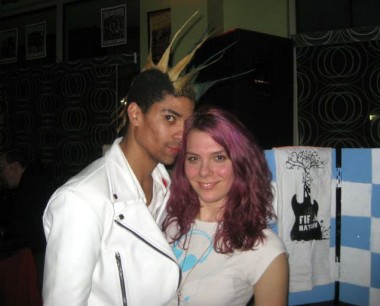 Somewhere in Peru,
An Ancient Mayan Chief,
Misses his fish spears.
Hey, what time is it?
Let us check the sundial:
oh, it's way past fail.
— Wheezer
Time to meet her folks,
Spikes of blond atop his head,
Purple hair, despairs.
— Rockabilly Johnny and the Electric Foreskin Benders
Fair warning, children:
NEVER stick your fingers in
electric outlets.
— Franklyn DealorNo Doucheifelt
He thinks he's a Smooth
Criminal. She knows that he
cries during Oprah.
— Dr. Bunsen HoneyDouche
Purple and spike hair
For bad 80's cover band
Club refunds cover
— Vin Douchal