Friday, February 25, 2011
Friday Haiku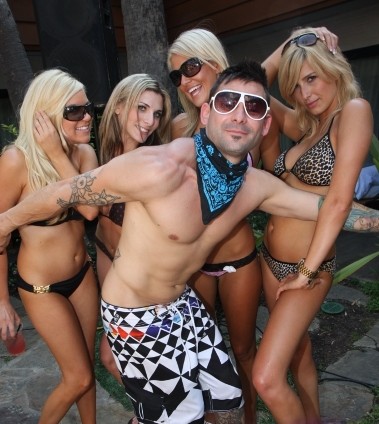 It's…. Billy the Pudd!!
Blocks pic of almost sapphos.
God slays a puppy.
Pee-Wee Hairless-Man,
Pubis smooth as Porsche's bonnet,
hence the fractal shorts.
— collossus of choads
Tri Delta sisters
Do community service
With brain-dead patients
— Hong Kong Douchey
This douche wants your love
His daddy was a jerk so…
Now we have to pay.
— That one girl I met awhile back
Bandanna Barry
Wears Gi-normous Douche Goggles
Somebody smite him!
— Franklyn DealorNo Doucheifelt
Brokeback Mountain Jeb
has no interest in sisters;
prefers time with bros.
— Wheezer
leopard 'kini hott
siezes my full attention
big top in my pants
— creature
CBS is proud
to announce the new star of
Two and a Half Men.
— Mr. White