Friday, February 18, 2011
Friday Thoughts and Links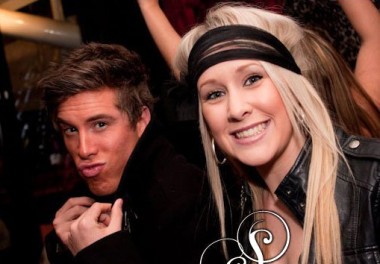 HCwDB of the Month winner, The Gynochin, has ditched Brunette Rhea for Hippie Hillary, a downgrade perhaps, but a tasty and bright morsel of thigh chomp in her own girl-next-door way.
But the popped collar kissy lips douchey of the 'Chin remind us of a worthy Monthly winner building his case. Who will join him? Some quality submissions this week, and your humble narrator feels his mock impulse sated.
In other site news, the new spam filter is inexplicably holding up some comments from appearing, so if there's a delay between your post and it actually showing up, I blame Donkey Douche.
But the genius of the threads is what keeps me going, so keep up the always amusing daily articulations of the mock.
And on that note, I begin drinking. Or continue it, depending on your point of view.
Here's your links:
Your HCwDB DVD Pick of the Week: "A strange man defecated on my sister."
In the Jerz, even the drunken late night brawls are douchey swamplands of homoeroticism and hair grease.
L.A. Hipster Hotties, "Garfunkel and Oats" produced an official video for their track, This Party Took a Turn for the Douche. Denis Leary approves.
S.I. swimsuit model Brooklyn Decker punches holes in my soul.
High tech videocamera technology, boredom and a Vegas hotel room all collaborated to create something pretty damn cool.
This is what happens when Grieco gets in the Grotto.
Were there douches in the middle ages? Sort of.
Mylie Cyrus. Former Jailbait + Ducklips = Why I don't write about celebrities very often.
From the latest in one joke blogs that'll quickly be forgotten (five years after they said that about HCwDB), I give you Lesbians Who Look Like Justin Bieber.
But you're not here for meta-comments. You're here for Pear. And here ya go:
For the Sista Hott loves among us.
Go forth unto eve, and do good. And by good, I mean boobie brush when reaching for the salt.