Tuesday, February 8, 2011
Guy Who Looks Over Sunglasses Guy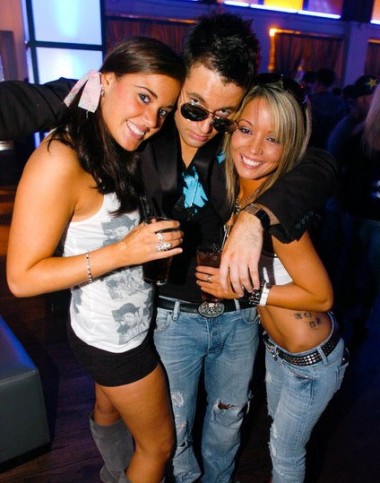 Guy Who Looks Over Sunglasses Guy has a strategy he likes to employ when tackling the Vegas Gnaw Hotts, especially The Sweet Smile Kimmy Sisters, for photos.
And it is a stage-3 violation. The collar pop of the sunglasses world, as it were.
Take 'em off, Kevin, and get back to work. The fries need more salt.