Monday, February 21, 2011
Haylie Gets Fondled In Bryan's Basement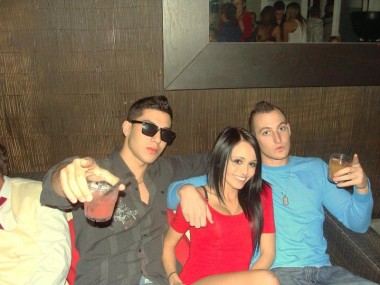 High School Haylie can't believe her parents are letting her hang out in Bryan's basement.
It's like so cool!!
Bryan's parents like made a fortune in refrigerator sales, and, like, his basement is the social scene for 11th grade in all of the greater Indianapolis area!
Wait'll Haylie tell her besties tomorrow! She'll leave out the part involving awkward groping and douche sandwich crush.