Wednesday, February 23, 2011
Skippy and Timmy and Playboy Gangstas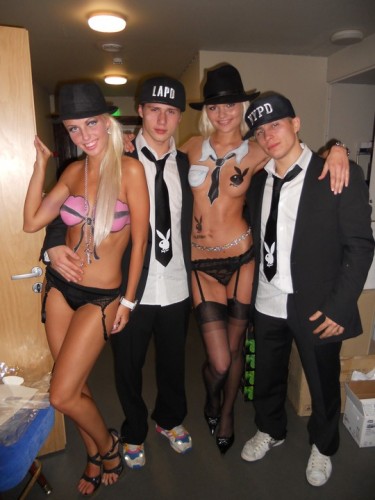 Continuing our theme this morning of wily pudwacks who worm their way into situations well above their puberteric ranking, we find Skippy and Timmy.
Somehow talking Inga and Minka, the hottest exchange students from the local junior college, into posing for "Playboy Night."
Now granted, Skippy and Timmy blew the last of Aunt Jennie's 16th Birthday gift money on the ladies for the evening's dress-up festivities.
But it was worth it.
Wait'll the bros on Second Life hear about this party!! They'll be jelly for years to come. Bro.