Tuesday, February 15, 2011
The Ferret Nibbles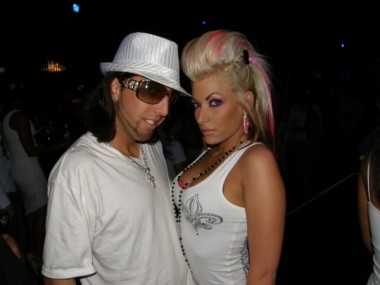 This pic of odious clubclown The Ferret may or may not be The Starhawk, as the inbred overbite and chin pubes suggest.
Alls I know are innovative chin pubosity is rare in the days after Brothabag Leon or Triple Fung, yet The Ferret manages to pull off innovation amidst asswipery.
Aryan Donna long ago crossed the line from potential sexyness to disciplining me with a barbed-wire billy club for cutting in line for extra soup during visiting hours.