Friday, February 18, 2011
The Greasepitz Take a Break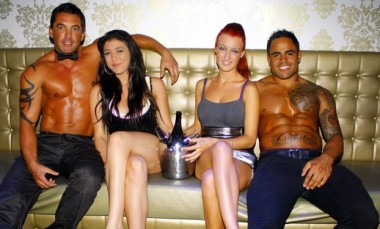 Sometimes all that douche bronzin' to hit on the housewives at the "Male Social Revue" takes a lot out of a guy.
And ya just gotta kick back and relax with some of the chorus members from next door's Cirque du Soleil show, "Overe Priced Shite."
EDIT: Whoops, had a premature pubjaculation this morning before the Haiku. Now it's ready for collective mock.