Tuesday, February 8, 2011
The Ole' Lick Gesturer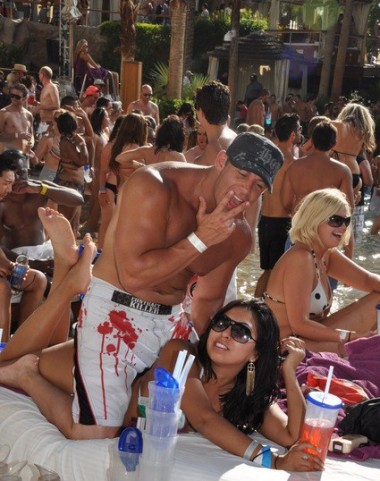 If there's one thing Sheyen Kim learned in her five years since moving to the States from Korea, it's that "Contract Killers" keep it real by proving their "gangsta" cred. With bloodstained gun marks on their shorts.
And licky facial gestures while giving backrubs that suggest they are cunning linguists.
Because that's how Vegas Gangstas role. As far as Sheyen Kim knows.