Thursday, February 10, 2011
Two Generical Pudwacks Buy Kyra a Molson Golden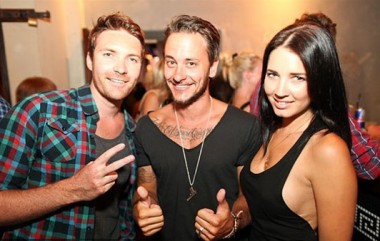 Oh Kyra.
Your healthy yoga glow calls to me faintly, like a falsetto zebra from bad 70s-era Disney.
How your poor life choices task me like an arthritic leech hanging atwixt my scrotundae.
The Generical Pudwacks tell bad jokes. Their breath smells like refried onions. And the taller one checks Twitter while you're in the bathroom.
So it is out of a protective sense of love that I hide out in the bushes in back of your dorm room at Colby.
Tell the campus police to let me go. I just want to go home and enjoy a tasty Malomar.