Saturday, March 19, 2011
Ask DB1: Is a Scion Automock?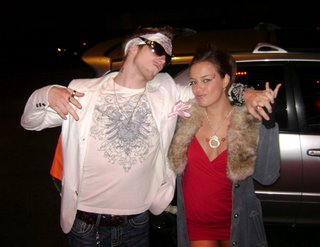 ——–
Hi DB1,
I'm in the market for a new car sometime this year or next, and I have been looking at the Scion tC.
Scion is new here in Canada, however it has been in your country for quite some time. From what I read, Scion has been labeled as a 'poser' brand amongst car enthusiasts. Apparently, the douchebags who drive them make modifications to them as if it is a race car when it isn't (it has the Toyota Camry's 180hp engine, not some turbocharged 300hp engine).
Therefore, if I get one without making modifications, does that still make me a douche? It's a great economy car that's fun to drive that has some sport features. I don't plan on douching it up.
Lately I've seen a few 20-something year old Scion owners who exude a sense of douche aura whenever I go to a nightclub. Does that automatically make me one of them?
All the best,
Chester Creamworthy
—–
Notwithstanding the fact someone is already selling Scion Douchebag stickers, I'm not sure any car is inherently douchey other than, of course, white BMW 525s.
However, ironic Scion ownership is, like handlebar mustaches or reading Kindle 'Zines, a sign of mockworthy hipsterbaggery.
Without choady modifications, and if the budget fits, you are free to purchase. But if the sounds of Deadmaus (and no, I'm not typing a 5 for an S) are heard from your car, even once, you are to be mocked immediately and indefinitely.