Friday, March 11, 2011
Ask DB1: The Librarian Conundrum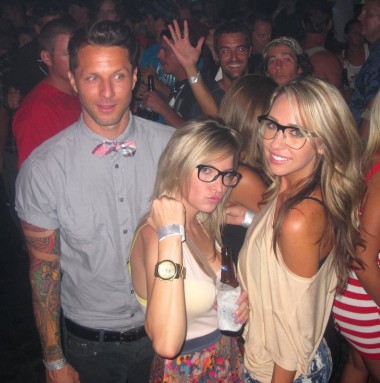 Master Pee (in your Butt) writes in with an excellent query:
—–
I wholeheartedly agree with your penchant for placing the elusive Librarian Hott upon a pedestal. Yet, their presence on HCwDB has caused a categorical quandary for me. I look to your philosophical prowess to help define certain categories so that my mind might be at ease.
Can you describe the difference between a Librarian Hott and a Hipster Bleeth? When does the line cross from one to the other? I know that the spectacle of the spectacles imparts a special significance, but when does their presence become superfluous to the Hott at hand?
With regard,
Master Pee (in your Butt)
—–
Excellent question, Master Pee (in my Butt). The answer is an important parsing of the distinction of the Douchadox, the moment at which hott and Bleeth collide in a 'bag hunters mind as a sort of spectral paradox.
Here, when Hipster Bleeth acquires the attributes of Librarian Hott, she is instantly forgiven her annoying trendoid ways, and pooching of the belly begins in earnest. This is not intellectually justifiable under 'Bag Hunter bylaws. But it is an inevitable shortcoming of the lizard brain of the human condition.