Tuesday, March 29, 2011
Dialing It Back with Minor Hipster Pudliness and Healthy Female Ubergnaw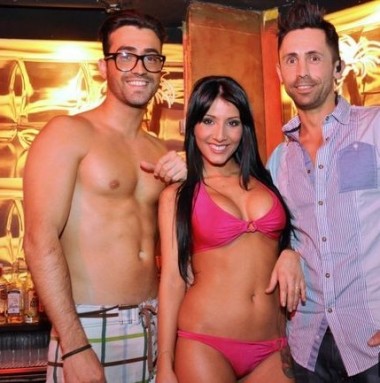 Yikes, those last two posts were pretty revoltingly high for sheer wrongess of potentially real coital coupling.
And that just makes your humble narrator scratch himself furtively and engage in primal alcoholism.
And you don't wanna see me engage in primal alcoholism. It's what psychoanalytic theorist Lacan would describe as "The Self/Other Fortified Wine Stage."
So we'll dial it back with some quality hottness and only minor hipster pudness violations on the part of Trent and Kenny.
But if you want to keep up the karmic pain of uberdouche going, there's always Douchebag Eyeball Lick. Don't say I didn't warn you.