Tuesday, March 1, 2011
Flirting with Champagne Katie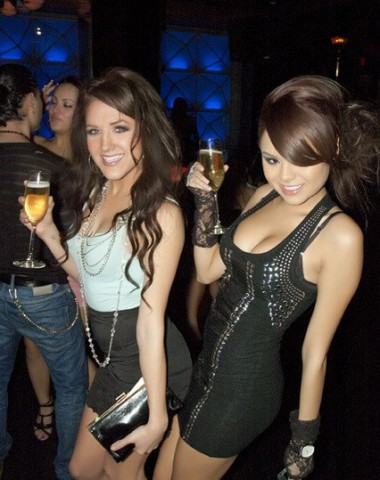 HCwDB of the Week Hott winner Champagne Katie's threats to prosecute this site resulted in a number of 'bag hunters seeking her out to reason with her.
Reader Kennedy writes in asking if, while acting as an emirate for the site, hitting on the hott is also okay:
—–
Subject: Please don't hate me for lovin on Champagne Katie
Or Friending and chatting with her. Think I brought her around to the Bag-huntin lifestyle.
But if you must call me out for doucheitude, don't use my current FB pic. That's my sister, man. Family occasion. Please accept this Halloween pic of the classic Cell Cam in Mirror instead.
But mainly hope you'll give me a nottadouche hall pass and let me go in peace to sin some more.
——
The Douchadox is a powerful force, one in which 'bag hunter is both attracted to, and repelled by, the Bleeth. Struggle with it, you must, Grasshopper. The decision must be made by you and you alone.
On a related note, reader Oliver Wendell Douche, a real lawyer in Austin, Texas, has agreed to represent HCwDB, pro bono, in the case of "Champagne Katie V. HCwDB. Here is OWD's official letter of response.