Friday, March 25, 2011
Friday Haiku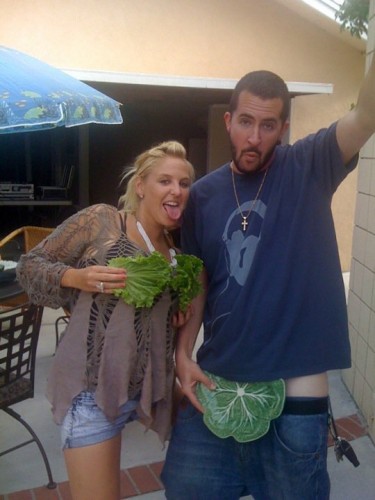 Vegan fun and games,
Jake's cabbage smells like lettuce,
Cindy swears off meat.
Rebecca Romaine,
she's not, but I'd still garnish
her with creamy ranch.
— Wheezer
I would not worry
About animal or plant
These two have fungi
— Dude McCrudeshoes
Someone's chip-and-dip
was violated by Jake's
hairway to heaven.
— Mr. White
Waiter, I believe
I ordered some pear in this
salad not crushed nuts.
— Dr. Bunsen HoneyDouche
New Age catheter
And toxin-free beast milk pumps
Home based business bust
— Vin Douchal
Adam Sandler tests
for his next big waste of film:
It's Little Dicky
— Franklyn DealorNo Doucheifelt