Friday, March 4, 2011
Friday Thoughts and Links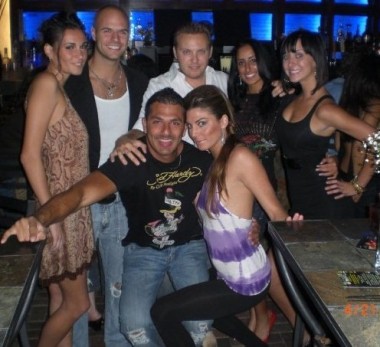 Ed Hardy.
Still out there.
Still the clearest marker of douchechoad shoescrape this side of tiger blood.
Here's your links:
Your HCwDB DVD Pick of the Week: "Hey pissant! You forgot your jukebox!"
For your bored weekend reading: The writers at Cracked do a pretty good takedown of movies and shows that were made up on the fly. The protagonists are Cylons for the loss.
Hiphop poet and voice of a generation, Skweezy Jibbs is on vacation in Florida.
A 5 Second Film that sums up the odious Pauly D.
The Germans love Das Boot Beer.
Lets never forget the early templates for modern protobaggery mock began, in all places, in a Disney Film.
HCwDB celebrated on the message boards of racist Aryan website "Stormfront." Too bad they don't know that I'm a gay Mexican black Muslim Jewish woman.
Someone peed in that horse once.
If you caught that fake trailer for "Hobo with a Shotgun," the dude ended up making an actual movie. With Rutger Hauer.
Speaking of Aryans, don't mess with angry Teutons in Helsinki.
Okay, you don't want raging Nordic blood, you want pear. How's about some:
Johansson Pear. She might not be able to act, but Pear.
Nah. That's just celebupear. You want anonypear. Well here ya go:
Lay back and repose. For the weekend is nigh.