Friday, March 11, 2011
Friday Thoughts and Links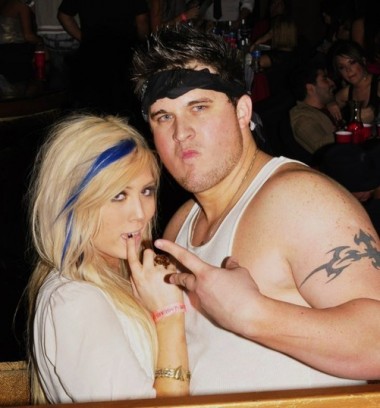 Fishmouth Frankie may not know much. But he does know this: Popsicles pwn creamsicles.
Oh sweet Danielle. How your Mayan Eye of Coitus bespeaks a pumpkin sunrise of tangerine candy corns and buttslappy slap.
Yup. No idea what I'm saying any more.
Your humble narrator has been called up the bigs. From semi-professional alcholism to pro.
And I have only the tasty goodness of HoHo Snack Cakes to thank.
Here's your links:
Your HCwDB Book Pick of the Week: "I am at this moment writing a lengthy indictment against our century. When my brain begins to reel from my literary labors, I make an occasional cheese dip."
Some Brazilian soccer star I've never heard of named "Ronaldhino" douches it up with the hotties while watching Carnivale. And Ed Hardy hits South America like a plague of frogs.
In honor of our upcoming St. Patty's Day: Leprechaun Rap. Not actually good. But very Leprechauny.
Political blogger Josh Marshall discovers his four year old is a douche.
You remember Cowboy Curtis from PeeWee's Playhouse in your nostalgic memories of childhood. But do you remember who played Cowboy Curtis? Neo means one.
Christopher Walken reads The Three Little Pigs. And all is right with the universe.
In science news: Reading HCwDB 10 minutes a day will help prolong your life.
But you are not here to find help prolonging your life. You are here for pear. Here ya go:
Sue Ellyn Pear? SueElyn? Does it matter? It is pear. And pear is gnaw.