Thursday, March 17, 2011
Happy St. Patrick's Day!!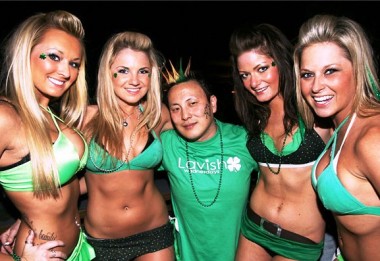 From all of us here at HCwDB.
And by all of us, I mean me.
Tummy ached and sugar crashing from too many Hostess treats.
And from Four Prong. Who even dyed one of his prongs green for the occasion.
And from Four Prong's bevy of Aryan Paid-to-Pose Kellys (APtPKs). Who all have abs. Lickable, poochable abs.