Monday, March 28, 2011
HCwDB of the Week: Minnesota Marnie and Dieter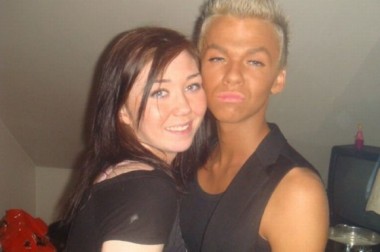 While last week saw a number of potential Weekly Winning hottie/douchey cohabit, and while Marnie isn't our traditional hott munch, the combo of Orange Dieter and sweet girl-next-door innocent was all this site was set up to combat.
And while it was a busy and productive week of mock in which we met the European Jan Lärggmän, and also enjoyed some quality Golden Globes, I probably should've given the award to Androgyne Satan and Hott.
But I just can't get around Dieter's smug punchworthy Orangeness and Marnie's midwestern innocence.
So chalk up the Weekly to the creepy pairing of utter and infathomable wrongness.
And your humble narrator stumbles into the kitchen over the ferret breeding cage to enjoy a tasty bowl of Count Chocula. Fortified with 9 essential vitamins and minerals. So it's good for me.