Monday, March 7, 2011
HCwDB of the Week: The Smarm Candy and Patty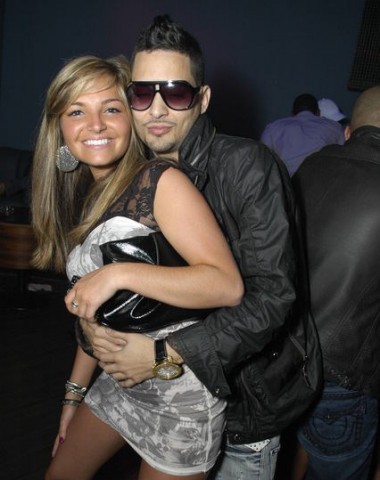 Last week was a seriously competitive douche-off of hott and choad steam. We had the Fry Guys, Toolbags on Sale, the legal threats of Champagne Katie, and the odious Vegaswankery of General Lickarthur and Shane Choking a Bitch.
But no pic more encpasulated the tragedy of quality suckle thigh getting macked on by Members Only ferret turd than the Smarm Candy's fondling of Patricia.
Our last Weekly winner (loser) before next week's voting-enhanced Monthly smackdown, this hottie/douchey sleazery is a potent reminder that in our post Jersey Shore era of irony, the real douches still lurk.
To be mocked.
And wear fauxhawk.