Monday, March 21, 2011
More St. Patty's Day Fallout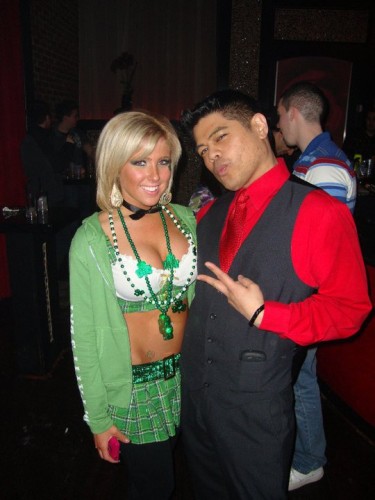 While a number of readers submitted pics of drunk wankholes attempting to douche it up for hot chicks this past St. Patrick's Day, few qualified as true HCwDB, as most were just bridge and tunnel flotsam in mid pukosity.
Which, come to think of it, actually is true HCwDB. But still.
But something about Waiter Juan's kissy lips, and Irene's doe-eyed confusion of perfect taut suckle bottom, reminds us why holidays were invented in the first place — state sanctioned mating calls.