Wednesday, March 9, 2011
Once More Into the Bleach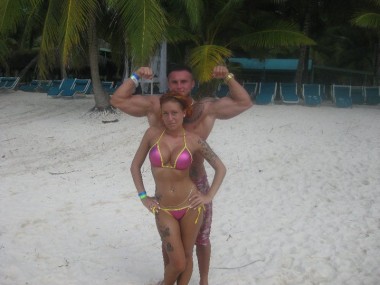 There are many ways Douche and Bleeth can entertain themselves at the Jerzey shore.
They can flex and pose, as we see here.
The can practice lifts.
Or they can repose with a tasty Bud Light Lime on a flexy boat net.
Apologies for the lack of hott, these pics amused me too much not to run, so to make up for it, have some Glorious Soccer Pear.