Friday, March 4, 2011
The Burpbag Squeezes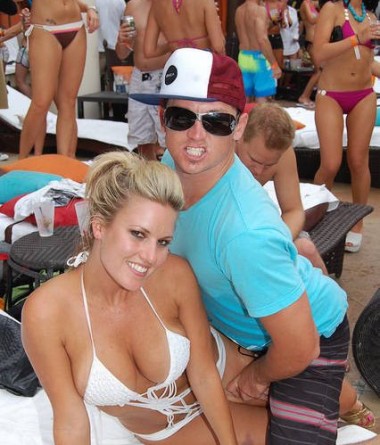 Every Pool Has One.
One of the easiest tags to identify, the Burpbag can be observed in some form of physical expression of bodily function.
Either popping a squat, regurgitating or doing his taxes in pantomimic form.
Reese Booberspoon may have dominatrix features, but her enhanced curves call to me like a sirenical breastal Greek myth.
And so I pooch with pensive aplomb and without will to resist.