Thursday, March 31, 2011
The Greasepitz Pump Each Other Up (Via Stacy)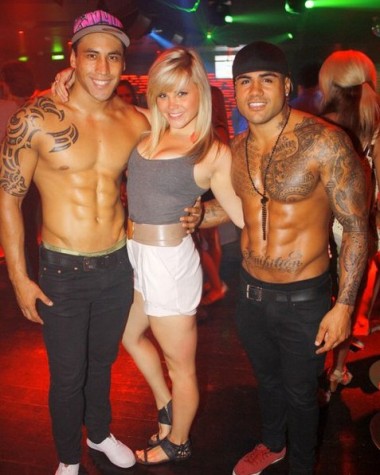 Woke up.
Fell out of bed.
Dragged a comb across my hea-… GAH!!!
Still out there.
Still pretending to be interested in tasty bottle blonde giggle gnaws like Stacy.
Still smelling like shoeleather and displaying toxic Groin Shave Reveal.
Too much too early. I blame last night's tasty microwave Trader Joes burritos for this pic. And my poo.