Tuesday, March 29, 2011
Wimpy The Cinch Sack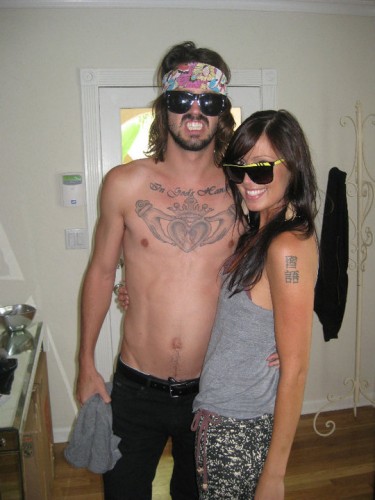 Oh sure, you'd like to pretend Wimpy The Cinch Sack's shameless mugging of Genevieve is pure Halloween something or other.
It can't be real, you tell yourself.
No one looks like 80s rocker vomit in their own A.D.T. secured faux foyer.
No one gets E.T./Jesus heartlight tatts across their chests and still scores tiny taut brunette suckle thigh.
It just can't happen.