Thursday, April 7, 2011
Alex Rodweenus Makes "The Redundant Point"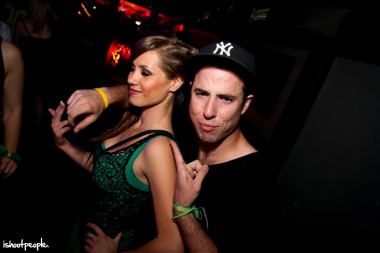 Okay maybe I'm pissed that the Red Sox are the most craptastically overhyped disappointment since JarJar nuked the fridge, so I'm gonna take it out on Yankee Fan #2 here.
Yeah, you, Billy.
We haven't properly mocked the Redundant Douche Point in awhile. So it's worth making this salient point about our photographically obsessed culture once again.
No need to point at said Hot Chick.
We know.
Your restatement of the obvious + smug face (+ Yankee cap) = stage-2 douche violation. Your z-neck shirt makes you shoescrape.