Thursday, April 14, 2011
Captain Lubing and Tracey Gnaw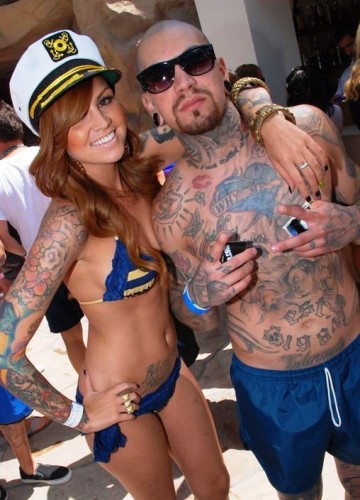 Captain Lubing is obsessed with his own personal White Whale. Which is actually the strange alien disc hiding in his rayon shorts.
The tatt asks: "Why you?" Lubing? Because the world needs ditch diggers, too.
Tracey Gnaw was once a sweet, firm yet softly taught in a quarter bounce way. Now, after sailing with the Captain, she's acquired arm scurvy.
Need to suck on more Bud Light Limes, there, Tracey.