Saturday, April 23, 2011
Comment of the Week: Hermit on Hipsterbags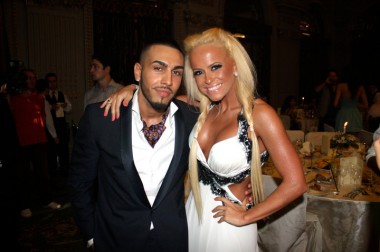 As there is so much genius in the comments threads, I'm gonna start highlighting a Comment of the Week.
This week, the award goes to Hermit for the following in yesterdays Burningbags thread:
—–
Phish may suck, and hipster bags come and go, but give them their small ounce of credit for leaving the safety of their suburban prisons where, like their mothers and fathers before them, they circle their neighborhood cages in a pointless dance of redundancy. The electrical impulses course through the deadened synapses of their broken nervous systems. It drives them onward to inevitability. They flood the highways and interstate loops like lemmings in a high speed funeral procession.
High fences and corrugated metal attempt to hide the ugliness of the machine with grease and blood oozing from corroded mechanized biceps. Motor homes with moldy mattresses, plastic wood and dried semen on the frayed and faded curtains. They turn their heads away pretending not to see. They dazzle their eyes, staring blankly into lighted monitors and screens of plasma while their own corpuscles, blood and plasma become corrupted, eating them as the virus spreads.
A single blackbird tugs at a shredded fabric softener sheet, oblivious to the conformity of the sculpted golf course. A place where emasculated semi-men hide from their domineering wives in a failed attempt to preserve what's left of their testosterone, which is slowly being extracted from their pores by their women, talking heads on TV sets, and the machine, as it grinds and churns.
Wrap-around uni-shades is already balding and running out of time. Large-breasted, braless and sunburned Earth Mother's boobs are maturing into the matronly flesh hammocks Grandma warned her about.
Time is running out.
So drop your acid, endure the dust and hordes of copy-cat, drunken non-conformists, and have Daddy's Winnebago back by Monday.

——
Wanna nominate a future comment for Comment of the Week? Drop me an email with the comment and thread name.
EDIT: Due to 300+ spam posts overnight, comments have been temporarily disabled for this thread until the Spam Hose is turned onto some other lucky WordPress blog.