Friday, April 1, 2011
Friday Haiku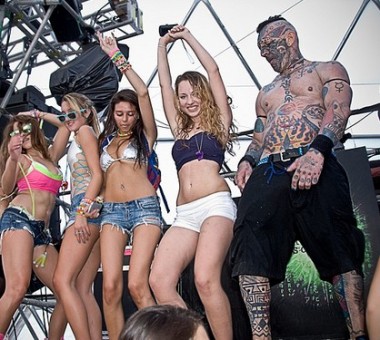 Spring Break woo girls, "Woo!"
Heathen Joe crosses the line,
Kelly's butt: fondled.
Future researchers
Will study this choad's dried pelt
Like the Dead Sea Scrolls
— Wedgie
What is proper greet?
Look him in eyes? Or read face?
Confounds Ms Manners!
— Franklyn DealorNo Doucheifelt
Ahab stands in crowd
Watching Queequeg hunt Hotties
Moby Dick style
— jonezy
Who's more desperate?
The girls with daddy issues
Or me for looking?
— Mr. Scrotato Head
Douche Maul is confused
Can't remember which virgin
He left his sleeze in
— saulgoode42
Tatooed wanker dude
Ponders "Ass the other white meat"
Acid trip for skin
— Douchetastic Sam
Sometimes, when "raging
'gainst the dying of the light",
you should just give up.
— collossus of choads