Friday, April 15, 2011
Friday Haiku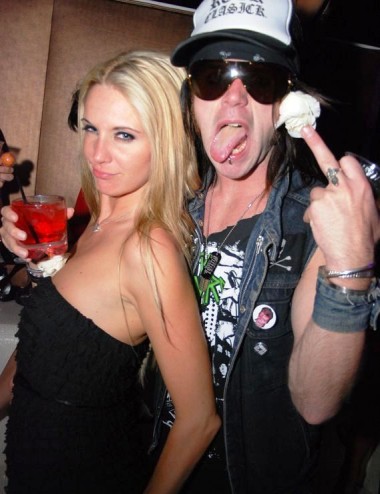 Pukey Flower Douche,
David Bowie Pin looks on,
As Hott Jenn gets grabbed.
I'd like to shtup Jenn.
Even if awkwardly so –
Dry hump at the bar
— Franklyn DealorNo Doucheifelt
Izzy Stradlin' douche
plays guitar no more. Finger
growth from Axl's pud?
— Dr. Bunsen Honeydouche
Jenn checks his package
Finds a half roll of breath mints
Tommie Lee he ain't
— Mr. Scrotato Head
Young Ellen Barkin
Hott likes to be slutty. Tongue
Fung is not her bag.
— The Reverend Chad Kroeger
"Want some whipped butter?"
"Um, no, but can I speak to
the manager, please?"
— Mr. White
You are auto-douche,
let me count the ways: dog tags,
sunglasses inside
wristdanna, death tongue,
mandanna, douche hand gesture,
and bowie button.
— the douche is alright