Friday, April 29, 2011
Friday Haiku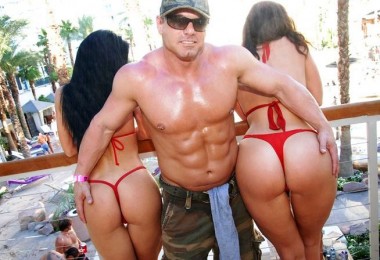 Pumped Vegas Doucheclown ,
Fondles double shots of pear,
Future turds abound.
What's it gonna take
For me to get you into
A used butt today?
— saulgoode42
Got one pear, two pear
Red pear, pooh pear. Now me need
To get protein drink and 'roids.
— Wedgie
Here is an Abstain.
And while he may refrain from
voting, I vote Choad!
— Franklyn DealorNo Doucheifelt
Captain Ben Dover
inspects troops for proper hygiene.
Snorts off butt nuggets.
— Dr. Bunsen Honeydouche
Four round cheeks, one turd.
Somebody get me the Vim.
The bowl smells of Roids.
— The Reverend Chad Kroeger
Why is it he lord?
Who gets to fondle the pair?
I have camouflage?
— Claude Douchenbagger