Friday, April 1, 2011
Friday Thoughts and Links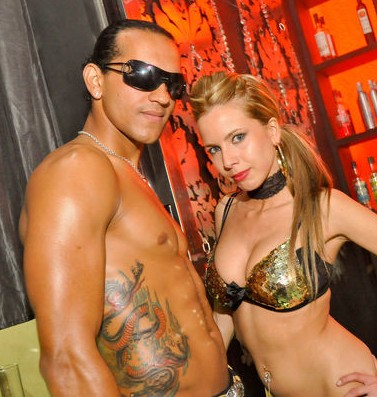 I only wish the Night Oranger were an April Fools joke.
Sadly, that dragon tatt is all sorts of fake-tanned reality.
Crazy Eyes Kendra may be an extra from "Prince of Persia 3: The Epstein Bar Mitzvah," but her curves are firm and taut.
And so they take us softly into Friday Thoughts and Links.
Here's your links:
Your HCwDB DVD Pick of the Week: "Call me Mr. Lamb Fries!"
Here's a hilariously stupid Russian Wedding Video, unfortunately with unfunny sound effects added. I both celebrate and blame the black dude from "Police Academy" for unleashing decades of comedic fart and helicopter noise imitators.
Waiting for Godot: The Videogame
Rutgers University pays Snooki more money to speak than it paid Toni Morrison. Your humble narrator hangs his head in shame.
National Hockey League something or other Brandon Prust is getting it on with numerous hotts while cheating on his girlfriend Michelle Trachtenburg. Cheating on a quality Semitic librarian hott like Trachtenburg is a huge wtf no-no, but the dude's young, a successful athlete, makes millions, and scores quality suckle thigh. So there's that.
All you need to know about life: Fagabeefe.
Some Thief stole a computer and then got busted by the owners of the computer, who found the pud rocking out, douche style.
But you are not here for theifs dancing douche style. You are hear for fruity chomp pear. Here ya go:
Mmmm. Like warm summer brownies on a cool misty evening. And chompy suckle bite.
The weekend is nigh.