Friday, April 15, 2011
Friday Thoughts and Links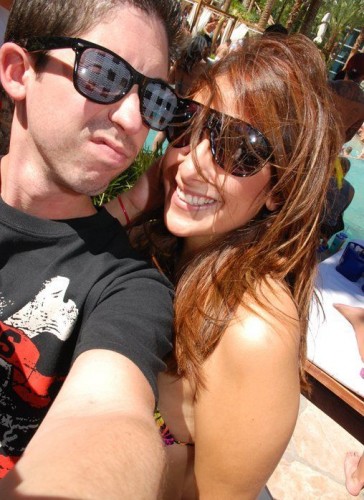 Sneery self portraits.
Still out there.
Still deserving of a flyswatter to the face.
Here's your links:
Your HCwDB DVD Pick of the Week: Did I ever tell you about my Uncle Max?
Google comes up with a new ad strategy: Google Boobs
An eagle-eyed 'bag tagger captured this late night informercial warning. So true, Late Night Informercial. So true.
Former something or other from the Paris Hilton/Lindsey Lohan mid 00s celebutard era, Perez Hilton, is writing a children's book. I'm not sure why this is relevant. Lets just move on.
It's a pity The Phantom is so small. But at least he's a real man. Unlike Aquaman.
The Miami Douchehearts. WARNING: No Hot Chick and plenty of douche-ass-reveal. Don't say I didn't warn you.
Bored this weekend? There's always Tron Jeremy. Not exactly a cure for boredom. Kind of like Utah.
A fan of Angry Birds? Turns out they're real.
But you are not here for creepy real world Angry Birds. You are here for Pear:
Firm muscles of haunch on a Friday eve. You have nothing to complain about. Go forth. Go forth, multiply and imbibe.