Friday, April 22, 2011
Friday Thoughts and Links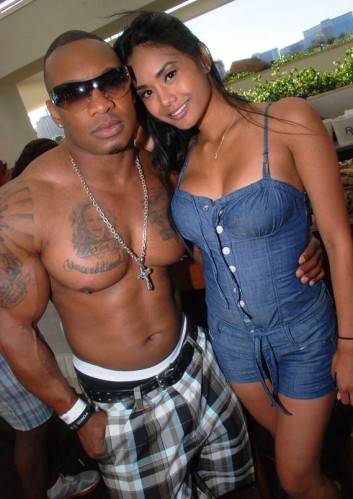 Your humble narrator is trying to get healthy on this lazy California Friday as he stares at Bropec douche and absolutely perfectly taut and full of firmness and female win, Mira the Tasty Ambiguously Asian Hott, as Vegas brings them together in unholy tandem.
No more HoHos. I'm on a Hostess-less Fast.
For at least a week. Or maybe just three or four days.
I gotta go at least 48 hours.
Ah screw it.
Mmmm… HoHos.
Here's your links:
"Have you any idea how successful censorship is on TV? Don't know the answer? Hmm. Successful, isn't it?"
RIP to the late, great actress Elisabeth Sladen, "Sarah Jane Smith" from the old Doctor Who. I felt the first pull of the Hott at the age of four while watching Doctor Who on PBS.
The Grieco finds work. Corman style.
Fake intellectual and guy who isn't as interesting as he thinks he is, NBC's Brian Williams disses hipsters. Occasional forays into pop culture riffing can't save the soul of a clown who makes a living offering up false equivalencies with a furrowed brow and a fancy tie.
U.S. Lacrosse now selling douchecessories. Et tu, Lacrosse? Very depressing.
The Faces of Cochella. Kind of like "Faces of Death," only with less monkey skull and more patchouli.
Stiller and Meara remain comedy legends. Even their stools pwn Carrot Top.
Speaking of comedy, Patton Oswalt rules. "Well here's Jon Voight's ballsack!" for the epic win.
Crazy eyed hot chick brings the psycho sexy, goes to Lil' Wayne Concert, runs into HCwDB legend The Spiker (at 3:20). The Spiker lurks.
But you are not here to watch crazed eyed psycho hotts run around Lil' Wayne concerts videoing themselves. You are here for pear. Here you go, you've been good:
Mmm… like the Battle of Bunker Hill, only with firmer glutes than Martha Washington had.
No idea what I'm saying. Another week has passed. Enjoy its end with spirits and crackers.