Friday, April 22, 2011
Graham Wears Some Jesus Bling, Finds Wax Fruit Boob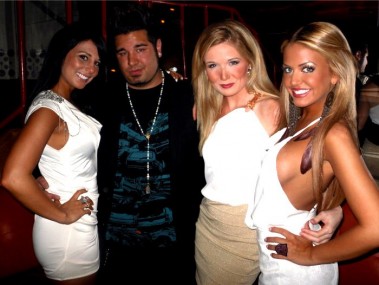 Graham don't get out much.
Pushing 40 and living in Jersey City, Queens, just don't bring the party like Graham thought it would.
But every so often, Graham busts the Jesus Bling.
Okay, why'd I really run this pic?
Barbie Side Boob.
Firm. Plasticy. Pretty and bitable like wax fruit.
It deserved to be observed.