Monday, April 4, 2011
Kevin the Loverrr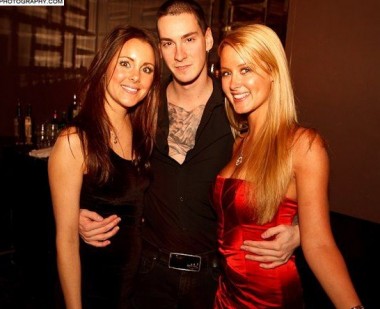 It's important to Kevin that you pronounces his name correctly. He is not "Kevin the Lover." He is "Kevin the Loverrrr." You must roll the "r." Like you're choking on a peach pit.
The Crazy Eyes Carla Cousins suffer from both A.D.H.D. and panic attacks. So do not be concerned when they roll up your bar tab north of 200 dollars while talking about how daddy never told them he loved them and they someday dream to host a show "like Oprah."
It's worth it.
For the night will end with you holding back their hair while they puke in the bathroom of the nearby "Gas n' Go."
But for the chance to get a pokey peek at Carla #2's heaving red bosom as that Mai Tai returns to the ocean from whence it came, it's heartily and spiritually worth it.