Thursday, April 28, 2011
Manny Grabassky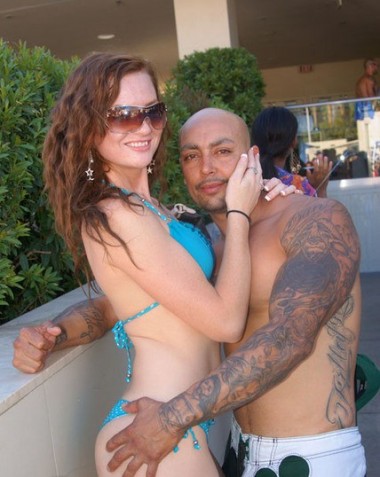 Manny'd only be a stage-1 Cholobag, or even earn a nottadouche, if he didn't have a tatt of a naked woman, or maybe that's Jesus with breasts, bound and gagged, on his left wrist.
Tattbaggery. No excuse.
Granted, the grabass move by Mr. Grabassky is probably an inevitable byproduct of expectations brought about by the meaning of his last name. Kind of like how Shelly Givesamazinghead has struggled her whole life.
But oh, sweet curvy Bikini Katie.
We needed some freckle taut red-head suckle thigh on this Thursday. And so we shall perceptually imbibe.