Wednesday, April 27, 2011
Mister Tie Fighter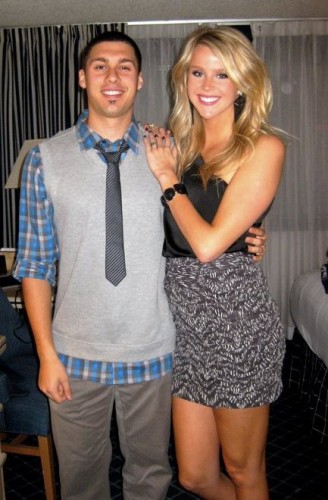 What's the one way to get the hottest retro bombshell at the Kappa Kappa Woo sorority to pose for pic before the summer formal?
You guessed it.
Skinny Tie.
Okay, so maybe Mister Tie Fighter, aka Bantha Fodder, is only a stage-1, maybe a stage-2 hipsterpud.
But it's early. And I gotta thing for Fawcett hair.