Monday, April 25, 2011
Ned Wilson Likes the Boobies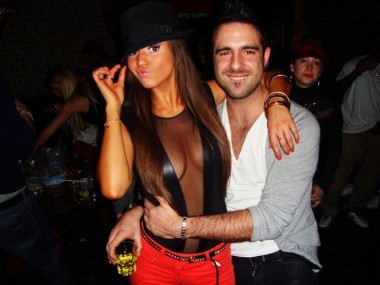 Ned Wilson, the lost Wilson brother of the once famous but rapidly descending into pimping cell phones acting family, really, really likes the boobies.
And while Ned Wilson's really not all that douchey, and probably deserves a nottadouche, Belinda's perfect Holy Cleavite and yet douchey expression offers such a prime example of the Douchadox, I had to run the pic.
That and I'm already sugar highed out on pixie sticks and pop rocks. Stupid half price sale at Jack's.