Thursday, April 14, 2011
Quartasian Maggie Seeks Legal Representation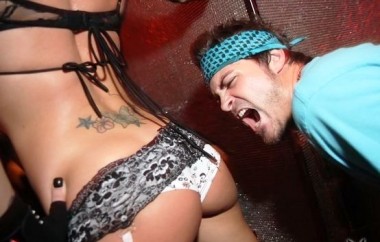 Yesterday's celebrated and curvacious Quartasian Hottie, Maggie, writes in with a takedown request:
—-
request to remove unauthorized photo
I absolutely do not approve of you using this photograph. I demand you take it down immediately or I will seek legal representation! I DO NOT give you my permission to use my picture. Take it down Immediately.
This is the photo from this morning that I demand be removed:
Wednesday, April 13, 2011
Skinny D and Maggie the Quartasian Hottie
—–
Words spelled correctly. Impressive. Most impressive. But you are not a hottie yet.
While it saddens me to say goodbye to such quartasian hottness, we must bid adieu to mammtastic mammories. But we'll always have our… mammories.