Tuesday, April 5, 2011
Reader Mail: Douchebags in the Midwest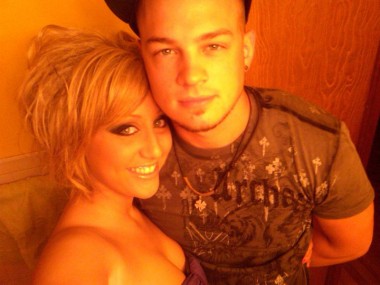 ———–
Dear DB1,
Why do normal midwest girls think douchy dudes are hot?
I myself hate em. but my friends (not I) run to them like a flock of seagulls. I dont understand please please help.
I have included two photos of my BFF and her stupid new boy.
enjoy
– Angie
—–
Ah. The cosmic question.
The answer to the hottie/douchey coupling, young Angie, lies not in the seeking of conclusions or concrete end points, but as a path of sequential investigations leading to a higher truth through process.
As the great Talmudic scholar Rashi once taught us, "God knew where he was, but he asked so as to start a conversation with Adam and avoid startling him too much to reply."
The conversation, as the Tanach teaches us, not the answers, is wherein we find the revelations of the God shards. Follow these questions like Adam and God, as dialectic, as what Derrida calls the metaphysics of subjectivity and the incongruences of the text, and the process of interrogation, in and of itself, will lead to revelation.
For all will ultimately be revealed in the glorious and holy mathematical curve we call pear.