Thursday, April 14, 2011
Reader Mail: Heather Dumps Mr. Lazy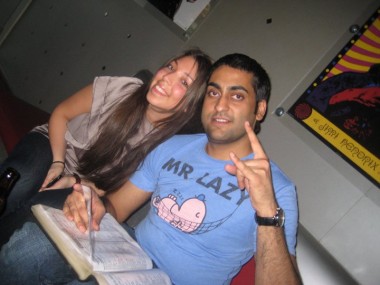 Reader Heather writes in from Singapore:
—-
Subject: ya gotta go…
this complete fing douchbag wore this god damn shirt atleast 2x week while we were dating….it was either kill myself or break up…..I DECIDED TO MOVE TO SINGAPORE!
—-
Well, that's one solution. The other would've been to write the word "eye" with a black magic marker under "Mr. Lazy" on his shirt.
Still, he's only barely a stage-1 doucher, Heather, and if repeated shirt wearing was a 'bag signifier, my repeated socks wearing would definitely get me in trouble.