Friday, April 8, 2011
Russell Has a Cold Neck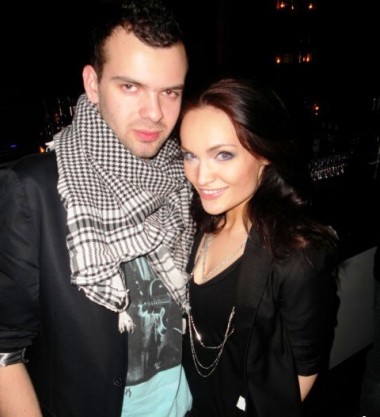 Either that or his neck just joined OPEC.
Yeah. That was an OPEC reference. Because it's Friday. And your humble narrator is stumbling around his basement garage living quarters trying not to trip over the burnt grilled cheese covered hot plate and discovering if penicillin really does grow organically on socks.
But then there's Art Student Marjorie. Who is still fooled by Hipsterbaggery.
And so the DB1 knows the fight must continue. To save boobie hottie suckle thigh. From having to spend two hours at Russell's Williamsburg loft pretending vinyl sounds better.