Tuesday, April 26, 2011
Sharon Tugs Her Skirt, Gerry Tucks his Cig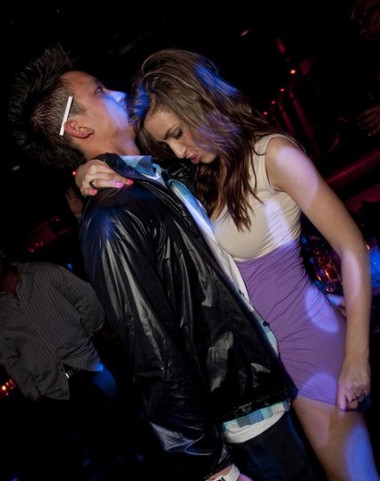 I'm not sure what's going on in this pic. We have fine taut female boobie hottie suckle thigh mixed with ducklips.
We've got fauxhawk and cig-ear on Gerry, both stage 2 violations.
We've got pleather 80s jacket and zombie dance pose.
Meanwhile, Stockbroker Morty chills in the back and sips a Heineken.
I'm confused. Time to microwave a burrito and chew things over.