Monday, April 25, 2011
Stackhouse The Poet Is Not Impressed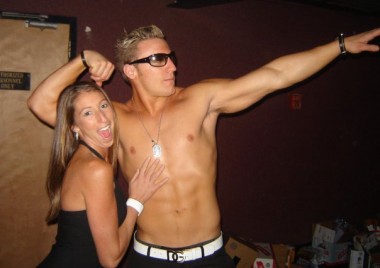 2010 Douchebag of the Year, Stackhouse The Poet, laughs at the aspiring douchery of Pukey Bowie.
Only the chosen few can mack on Tiny Sally by a trash pile while shirtless and busting D&G douche belt.
Because only the chosen few can rise (fall) to the lofty pudwankery and gradual descent into semi-employed bloat by the mid 30s that is The Stack.
EDIT: Stackhouse free associates.